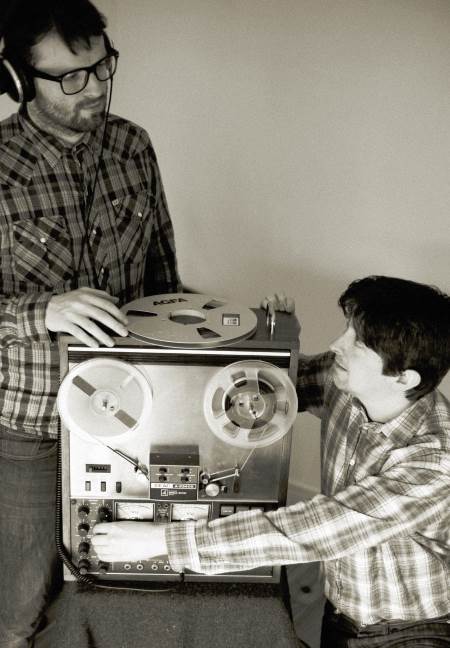 Dublin duo Hystereo launched their new label, IPO Music, in June of this year. The first release, "Puis-je?", saw them returning to their production roots, delivering three loop-driven tracks incorporating elements of funk, disco & house. The second release, "Alright", juxtaposed 80s & 90s aesthetics to fashion an EP of modern, disco-house bounce. Both were received enthusiastically, hitting the top 20 charts on WhatPeoplePlay, and getting regular radio rotation from DJs such as Cian Ó Cíobháin. These were followed by the "Aquarium EP" on The Pig's Ear, another new Dublin label founded by bloggers, DJs and merchants extraordinaire, This Greedy Pig. The release was a staff pick on Beatport and WhatPeoplePlay, and was supported by John Talabot & Nialler9 and An Taobh Tuathail. A recently-released, disco-tinged remix of Miss Kate has been earning plaudits too.

The pair met in Dublin in 2001, quickly discovering a mutual love of house, hip-hop, techno and all things disco. After posting a demo to distinguished Glasgow-based label, Soma Recordings, a deal was quickly struck and they then got to work on what was to become "Corporate Crimewave", their debut album. Hailed as "one of the best albums of the year" by DJ magazine, it was championed by a wide range of prominent artists and DJs – including electro rockers Digitalism, techno stalwart Vitalic, legendary American producer Arthur Baker, Radio 1's Pete Tong and French indie-dance outfit Justice, who claimed to have "opened 1000 sets with Corporate Crimewave", the debut single of the same name.

After the release of the album, the guys relocated to Paris, where they completed a series of memorable remixes or "Rebrands", as they were dubbed. From 2006 to 2008, "Rebrands" for Celtec Twinz, Trashtalk (a.k.a. Hey Today!), Teenage Bad Girl, Digitalism and Hyper & JHz devestated dancefloors throughout Europe as they toured their energetic live shows and DJ sets. By this time, their music had also featured on numerous compilations, video games, advertisements and television programmes, including the MTV Europe Music Awards in 2006.

Another string of club bangers followed in 2009, with two contrasting takes on "Dream In The Desert" by Japanese duo, The Lowbrows. One, a chopped-up, 8-bit disco "Rebrand" and the other, a darker, driving "Revision" – adding another dimension to the Hystereo sound. This sound was further explored with another "Revision" of "Much Better" by Deadbots.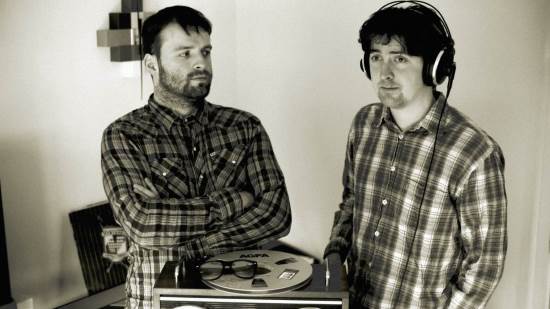 2010 saw the guys return with a new EP on Australian label Bang Gang. "Cityspeak" featured two new Hystereo tracks, in addition to remixes from Deadbots and Arveene & Misk, making it an all-Irish affair. Early promos of the EP rocked dancefloors, with big support from Hey Today! & Boris Dlugosch. The Deadbots & Hystereo Mix of "Cityspeak" was also picked up by Bloody Beetroots and The Aston Shuffle for their mix CD "Destroy" on Ministry of Sound.

Later that year, Hystereo chose to cover Prince's classic "Erotic City" for Buffetlibre's mammoth "P.E.A.C.E." compilation in aid of Amnesty International. The track saw Conor make his vocal debut, and appeared alongside over 150 artists from 50 countries, including Ryuichi Sakamoto, Marc Almond, Mogwai and many more.

2012 brought a remix of "Hands Down" by the always excellent Funeral Suits, and a contribution to the House Of Disco & Kolour compilation, "House Of Kolour", in the shape of "Choral Twist". The compilation peaked at #2 on the album sales chart on Juno Download, with the store citing "the funtime bounce" of Choral Twist as a highlight.

Expect plenty more from IPO Music in the coming months, and keep an eye on the site for news of releases and shows.